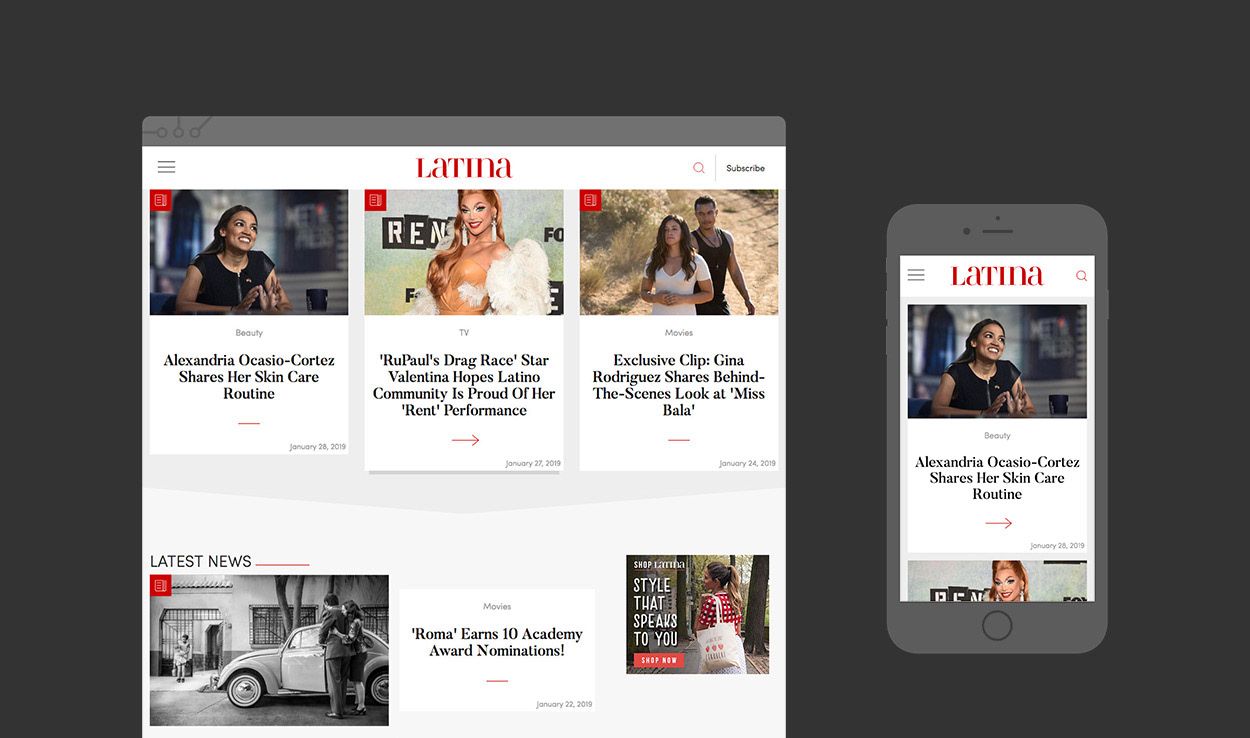 While working at Latina Magazine, I had the pleasure of taking lead on our successful redesign of Latina.com. We had a small team but made sure to include co-workers from different departments to get feedback on certain aspects of the layout on the front-end and the ease-of-use and functionality on the back-end.
My role was to implement a design from concept to completion so I created wireframes & user-flows on Invision, designed each page of the site in Photoshop and created a prototype for the basic pages and a style guide. Once the site was built by our Drupal Developer I helped with the styling and front-end development.
Our team instilled UI/UX best practices, upgraded our older CMS from Drupal 5 to 7 and added a responsive framework to optimize desktop & mobile experiences. This resulted in a year over year increase of monthly pageviews by ~198% and Unique Visitors by ~98%!